Fall is a great time to offer cozy cocktails to your customers and that is why we have put together a list of fall time favorites for your bar or restaurant. We hope you enjoy and if you end up trying one of them out, feel free to leave a comment below. 🙂
Spiced Pumpkin Iced Latte
Here's a beautiful cocktail to really get your customers in the spirit of Harvest Season!
Ingredients
1 oz Smirnoff Vanilla
.25 oz Bailey's Original Irish Cream
.25 oz Home Made Pumpkin Pie Simple Syrup (put at least half a cup of pumpkin pie spice in a coffee maker instead of coffee grounds and add sugar to resulting brew)
2.5 oz cold coffee (Add to shaker with ice and shake. Strain over ice in a glass. Crisscross swizzle sticks over the top of the glass. Top with whipped cream and a sprinkle of pumpkin pie spice.
Autumn Apple Moscow Mule
There's nothing quite like that first taste of apple when fall hits. Imagine that first flavor happens at your restaurant or bar! Here's what you do:
Ingredients
1.5 oz  Crown Royal Regal Apple
2 oz Ginger Beer
.25 oz Lime Juice
Apple Slice.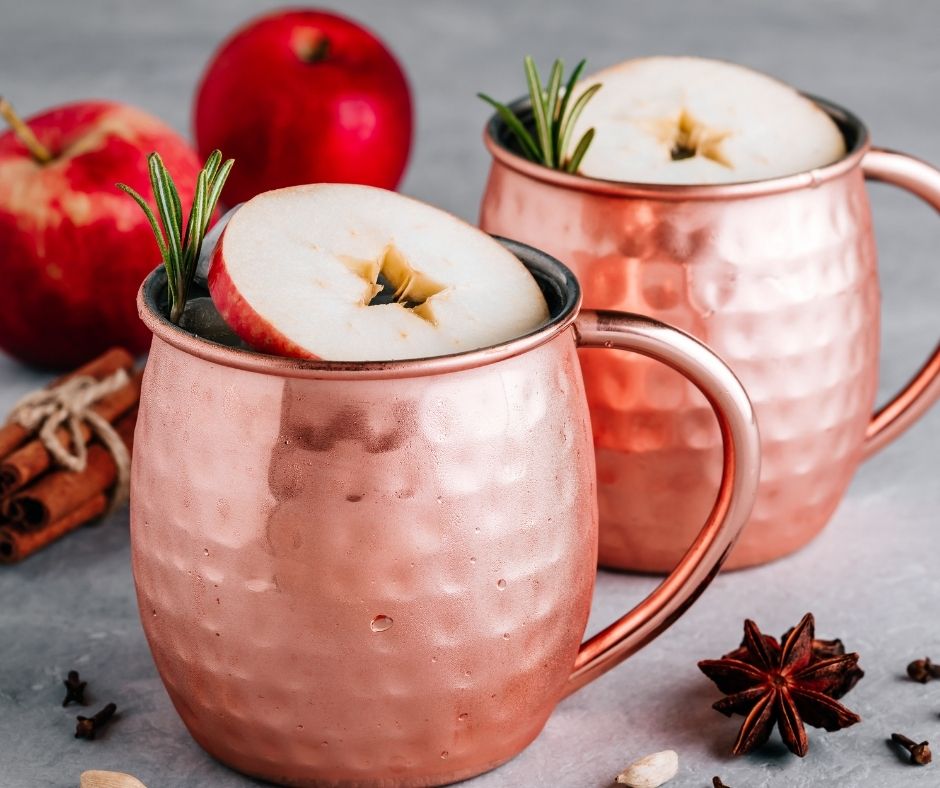 Fall Sangria: 
Sangria is a fun treat that many people associate with summer, but fall sangria is even better if you ask us! Why not offer your customers a blast of fall to kick off the season?
2 Apples (Diced)
2 Pears (Diced)
1 Cup Brown Sugar
0.5 Teaspoon Allspice